Blog: Is Toyota A Luxury Brand?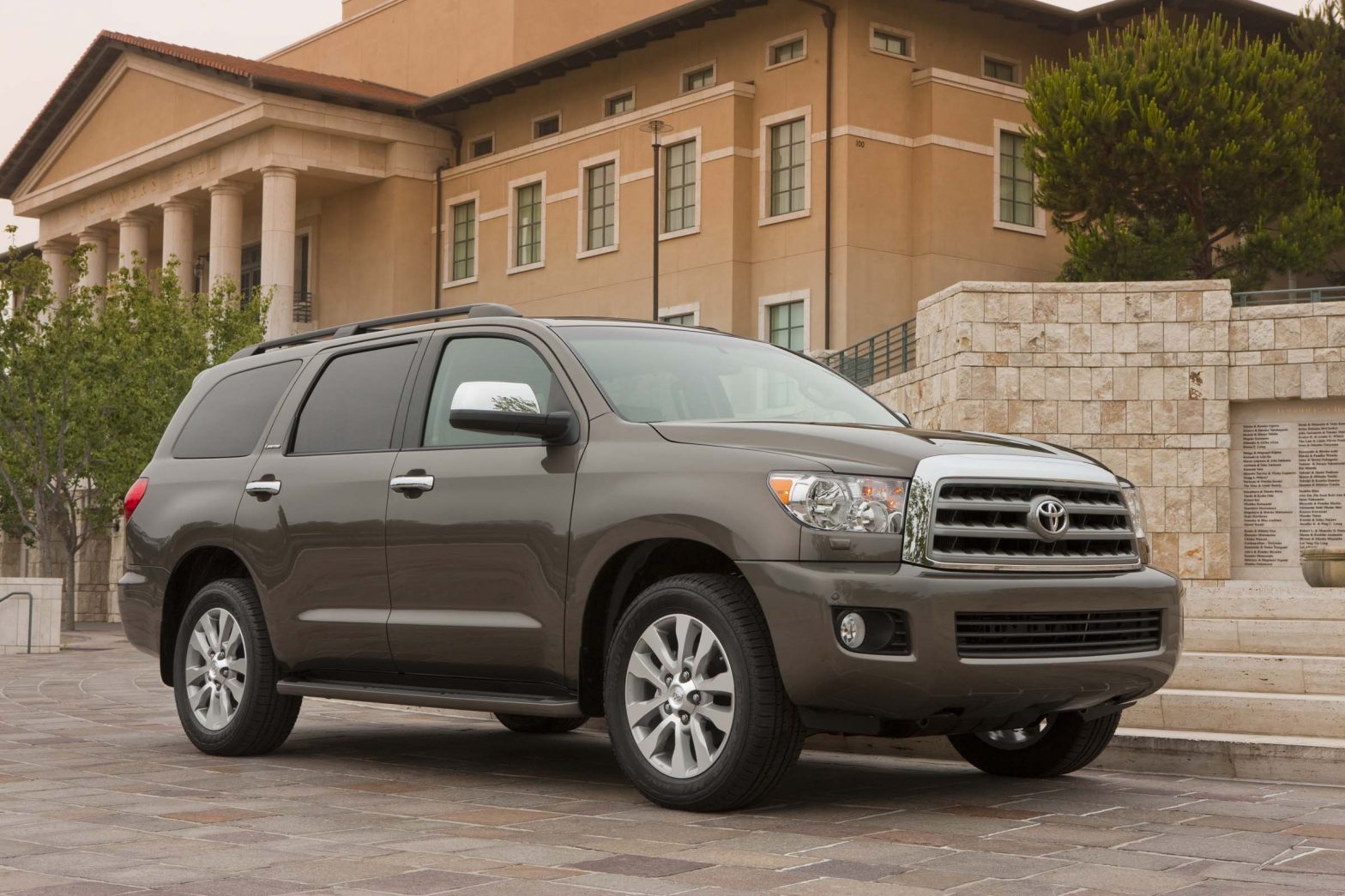 When we think of luxury SUVs, we commonly think of Lincoln, Lexus, Infiniti, Land Rover, Cadillac, Mercedes-Benz, and the like. After all, these are the luxury brands, and when someone mentions luxury, the core brands such as Nissan, Ford, and Toyota aren't the first to come to mind. When we wrote up our luxury three-row SUV comparison for the latest issue of Winding Road, we stuck with the names that people associate with luxury, but that doesn't mean it can't be found elsewhere. This is especially true when it comes to these larger vehicles, as we find they have the space and the available options to make them super comfortable.
Recently, we spent some quality time with the 2011 Toyota Sequoia Limited with the 5.7-liter V-8 and four-wheel drive. As tested, it had a retail price of $57,426, less than any in our recent comparison test. Included as standard in this vehicle were heated, auto-dim, power folding side mirrors, headlamp cleaners, fog lamps, windshield wiper de-icer, power moonroof, running boards, and privacy glass. Inside, it has as standard leather seating for eight passengers, power adjustable heated front seats auto three-zone climate control, cruise control, 14-speaker JBL sound system with subwoofer, XM satellite radio, USB/iPod connectivity, Bluetooth, and back-up camera. It also had standard convenience features like a power liftgate, power sliding rear window, keyless entry, fold-flat second row seats with one touch access to third row, and power reclining third-row seats.
Too long; didn't read? This Toyota's got a big set of features included in its starting $52,915 MSRP.
To get it up to its full as-tested price, some options were tacked on. $1460 includes the voice-activated touchscreen DVD navigation system. Another $1670 gets you the rear-seat DVD entertainment package, with a nine-inch display, two pair of wireless headphones, wireless remote, rear audio system, AC power outlet, and RCA jacks. Add a couple odds and ends plus the delivery charge, and you've got a pretty luxurious Toyota Sequoia for less than $60K.
Plus, the Sequoia has all the comforts and conveniences that come birth being so huge: Room for eight passengers, a commanding view of the road, and 120 cubic feet of cargo space behind the first row (considerably more than the Infiniti QX56, Land Rover LR4, or Cadillac Escalade). With the Sequoia as case in point, it goes to show that luxury isn't something that is owned by specific brands or price points, especially when it comes to the SUV/CUV segment.
You can do this yourself with many of the various manufacturers' online configurators. Let's take, for instance, the three-row Mazda CX-9. Sure, it may not have the massive amounts of space as the Toyota Sequoia, or it's powerful V-8 engine, but it can still be had with a lot of similar options. The front-drive CX-9 Grand Touring starts at $33,145, which includes three-zone automatic climate control, keyless entry, Bluetooth, HomeLink, heated leather power front seats, driver's seat memory, xenon headlights, halogen fog lights, heated side mirrors, rain-sensing wipers, blind-spot monitoring, and an antitheft alarm system. Add navigation, Bose audio package, rear-seat entertainment, power lift gate, remote engine start, and it's a pretty comfy CX-9 for under $40,000. Adding all-wheel drive doesn't push it far above, $40K, either.