Behind the Scenes: Lamborghini Revuelto Part 2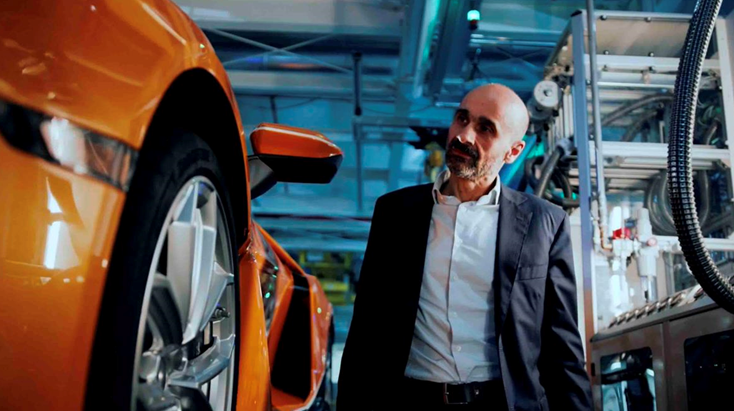 In March 2023, Lamborghini made headlines with the unveiling of the Revuelto, the first super sports V12 plug-in hybrid HPEV (High Performance Electrified Vehicle). This groundbreaking vehicle combines the power of a new V12 engine with an innovative hybrid system featuring three electric motors. The birth of the Revuelto presented not only design and development challenges but also unique obstacles during the manufacturing phase. In the second installment of a three-part series, Chief Manufacturing Officer Ranieri Niccoli and his team take us behind the scenes of this revolutionary project, ushering in a new era for the Lamborghini brand.
Reflecting on the production process, Ranieri Niccoli, Lamborghini's Chief Manufacturing Officer, expressed the immense effort invested in creating the Revuelto. "To produce the Revuelto, we understood that we had to go above and beyond," he commented. "The Revuelto is a hybrid car that combines the most innovative technical solutions, yet it is built using traditional skills, allowing maximum personalization by the customer. We raised the bar to produce it, creating what we call 'Manifattura Lamborghini Next Level': a production system with people always at its core, but adapted to a much more complex product and utilizing processes we haven't employed before."
The birth of the Revuelto necessitated substantial investments and expansions to Lamborghini's facilities. Niccoli revealed, "With the introduction of the Revuelto, we expanded the area occupied by the company by 172,000 square meters, investing €150 million here in Sant'Agata Bolognese." This significant investment demonstrates Lamborghini's commitment to pushing the boundaries of automotive engineering and manufacturing.
The second video in the three-part series provides a rare glimpse into the intricate processes involved in creating the Revuelto. From the meticulous assembly of the V12 engine to the integration of the hybrid system, Lamborghini's expert team showcases their unparalleled craftsmanship and attention to detail. Each step of the manufacturing process is executed with precision, ensuring that the Revuelto lives up to Lamborghini's reputation for excellence.
Furthermore, the birth of the Revuelto marks a significant milestone for Lamborghini, as the first customer deliveries are scheduled for the fourth quarter of 2023. Coinciding with Lamborghini's 60th anniversary, this momentous occasion solidifies the brand's position as a leader in the luxury sports car market. The Revuelto represents Lamborghini's commitment to embracing innovative technologies while maintaining the essence of their iconic brand.
By combining the raw power of a V12 engine with the efficiency and sustainability of hybrid technology, Lamborghini has set a new standard in the automotive industry. The Revuelto exemplifies Lamborghini's dedication to pushing boundaries, challenging norms, and redefining what is possible in the world of super sports cars.