2020 Spec MX-5 SimRacing Challenge Driver Profile: Rob Lebel #14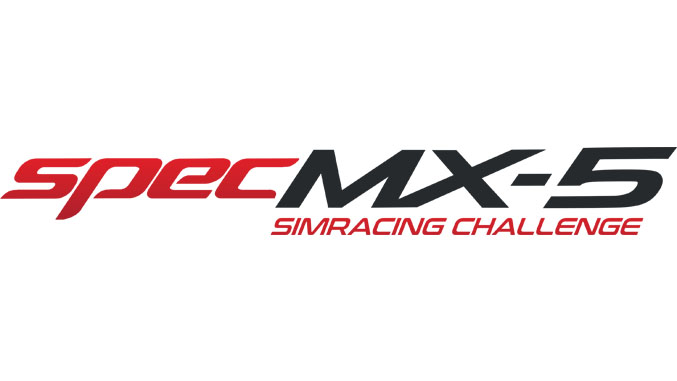 Rob Lebel comes to us with plenty of real-world experience. Having competed in various North American racing series for the past 10 years, he's now going to try his hand at virtual racing. A relative amateur in this arena, Rob hopes that the Spec MX-5 SimRacing Challenge will help keep his skills sharp in preparation for the 2020 Spec MX-5 Challenge series that he announced he would be participating in earlier this year.
Keep an eye on Rob; I'm sure he'll pick it up quickly and soon will be able to hold his own against the more experienced field of sim racers. We asked Rob a few questions about himself, his background and to generally get to know him before next week when he grids up for the first round of the 2020 season.
What's your name and where are you from?
My name is Rob Lebel, I grew up in the Chicago suburbs and now I live north of Atlanta up by Road Atlanta.
What line of work are you in?
I was in professional motorsports for about a decade, IMSA, SCCA, HSR. In recent years I've moved into manufacturing.
How old are you?
I am 35 years old
What was your motivation for participating in the Spec MX-5 SimRacing Challenge?
I am participating in the spec MX-5 Challenge in real life, and wanted to race in the sim challenge for some practice.
Do you have any previous non-virtual motorsports history?
Yes, I worked with LMP2 and LMP1 cars in the American LeMans series, SCCA GT3 cars and other formula and sports racers.
Do you feel virtual motorsports is becoming a valid starting point for participation in actual motorsports?
It is a good place to make mistakes for cheap, but there is no replacement for actual seat time when it comes to perfecting the art.
Are you a 'gamer' or do you mostly only sim-race?
Only SIM race now, played a whole bunch of LAN-Halo back in college though.
Do you consider sim-racing a game?
Yes and No, the stakes aren't as high, however,
How long have you been sim-racing?
About 6 months
Are you very active in sim-racing?
Just turning laps to learn tracks, but almost daily.
Do you run in many leagues?
This is one of the two I am in, but I'm new to it.
What's your favorite car or series to compete in?
The NC MX-5 and the Spec MX-5 SimRacing Challenge of course! (ed)
How much time would you say you put into sim-racing?
Maybe 3 hours a week
How do you rate your chances of winning the driver development test at the end of the season?
I'm just here for the chicks….