Worth A Tow Race Planner, Vol. 5 2015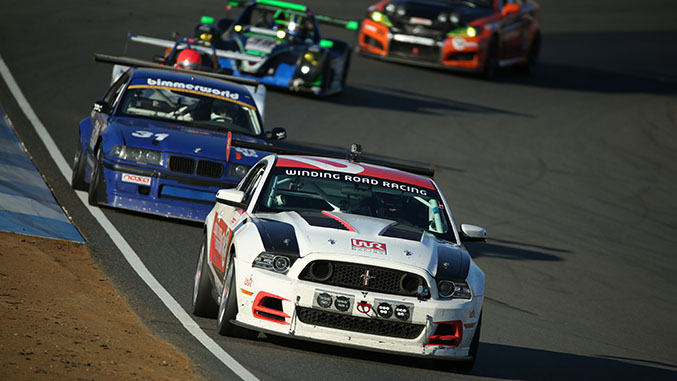 These are the dog days of winter, but just a glance at the calendar says the time for racing has arrived (if it hadn't already).
Iconic Track
Track: Texas World Speedway
Location: College Station, TX
Dates: April 24-25, 2015
Host: NASA Texas Region
Event: NASA Texas Spring Fling
Format: Club race, Time Trial, HPDE
Backstory: Built in 1969, one year after Michigan International, Texas World Speedway was originally known for its superspeedway that played host to Indycar and NASCAR events until the early 1980s. In recent years, it has operated as a club road racing track with an interesting 2.9 mile road course that uses a small stretch of the superspeedway. TWS will close this year to become a real estate project, so this is your last chance to run this course that many Texas racers love.
Driver School – Road Racing
Track: Daytona International Speedway
Location: Daytona Beach, FL
Dates: April 11-12, 2015
Host: Central Florida Region SCCA
Event: Driver School and PDX
Format: SCCA school (get your license in one weekend)
Atmospherics
Track: Mazda Raceway Laguna Seca
Location: Salinas, CA
Dates: March 27-29
Host: San Francisco Region SCCA
Event: Regional 3&4
Format: Club race
Backstory: Laguna Seca is on the Monterey peninsula, near Carmel and Big Sur. Nearby you will find many excellent restaurants, spas, hotels, golf courses (Pebble Beach, Spyglass), historic buildings, art galleries and parks. All of this is located on or surrounding the Pacific Coast Highway, a scenic and twisty road whether you head north or south.
Track Day/High Performance Driver Education
Track: Virginia International Raceway
Location: Alton, VA
Dates: February 28 – March 1, 2015
Host: Chin Motorsports
Event: March at VIR
Format: HPDE
Endurance
Track: Harris Hill Raceway
Location: San Marcos, TX (between Austin and San Antonio)
Dates: February 21-22, 2015
Host: ChumpCar World Series
Event: When Hill Freezes Over
Format: ChumpCar Double 6 (12 hours, 6 on Saturday, 6 on Sunday)