Gallery: Mazda's Secret Motorsport Treasure Trove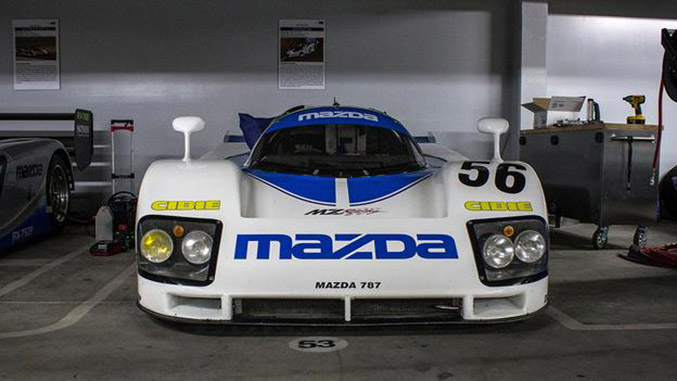 Nestled in the basement of Mazda's North American R&D offices in Irvine, California, is an incredible stash of rare and interesting vehicles from Mazda's motorsport history. But this basement isn't just some sort of sarcophagus for bygone race cars – many of the cars housed here are kept in race-ready shape, and a fair amount of race prep for cars currently being campaigned occurs here as well.
IMSA prepped SA22C RX-7
MX-5 race car

Period tool transport vehicle for mobile trackside repairs
Don Sherman's legendary IMSA RX-2
Racing logbooks
One of one left hand drive Spirt-R RX-7, constructed for an American Mazda executive
Mazda 757, last raced in 1987 at the 24 Hours of Le Mans
An MX-6 in the midst of full race prep
This 787B is kept in a complete race-ready condition and is driven by Robert Davis of Mazda North America.
This car finished 8th in the 1991 24 Hours of Le Mans.