Flip This Car: 1989 Ford Taurus SHO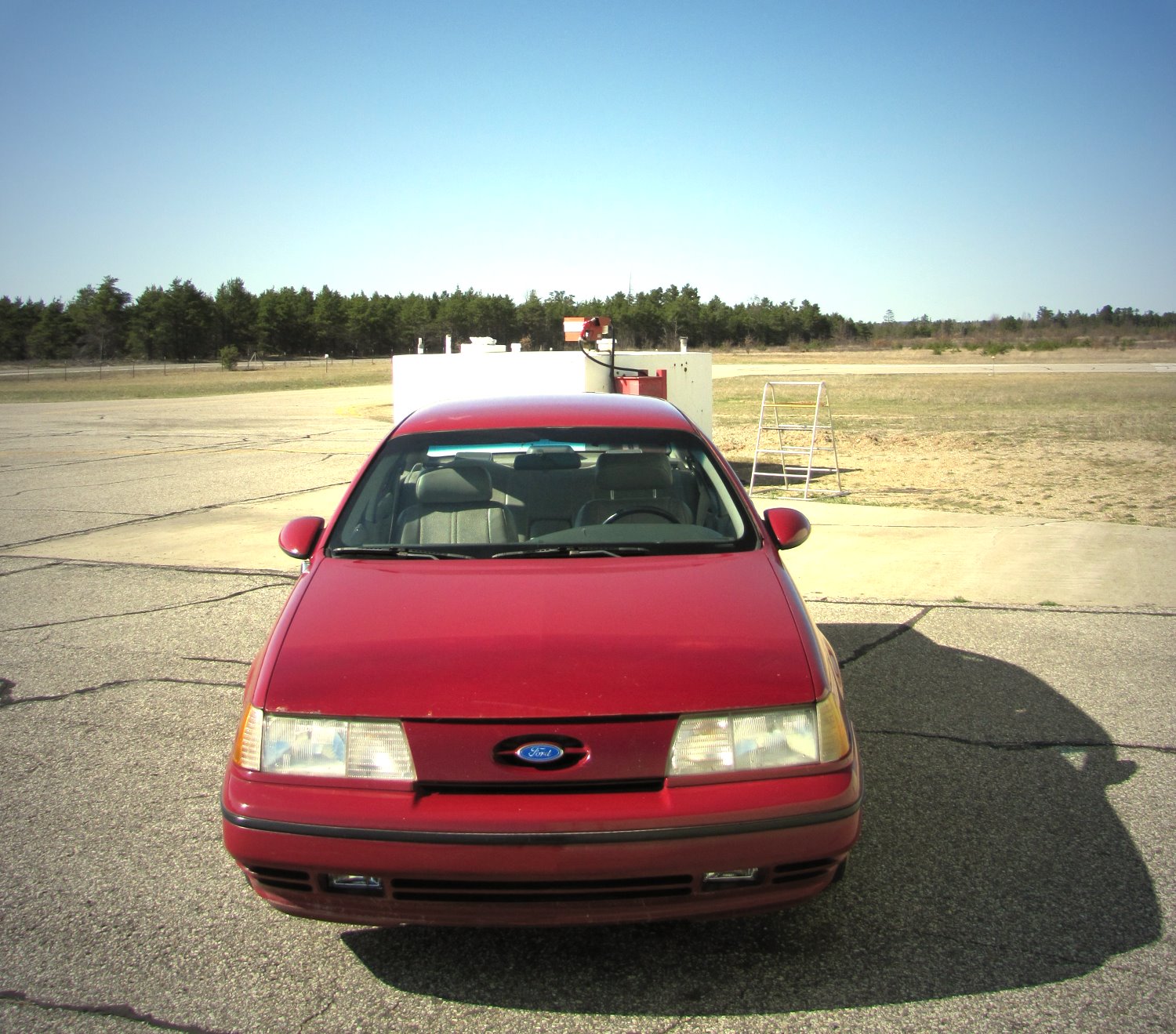 The notion of finding a cheap car, fixing it up, and flipping it for cash has been a tried and true practice for shade tree mechanics since the early days of motoring. As the title suggests, our goal for this endeavor is to do just that, but being that this is Winding Road and not some generic used car sales guide, there's a bit more to it than that.
This isn't some high profile project with limitless budgets or scores of sponsors offering products for free (yet), nor is it an attempt to destroy a car with horsepower then recoup some cash with a crafty eBay auction. In this automotive endeavor, there will be no safety nets, no factory support, and at the end of the day, we won't be sending this car back to the manufacturer with cheeky grins, hoping they won't notice the smell of burnt clutch or the ridiculous amount of rubber caked into the wheel wells. Automotive journalists are often accused of pushing cars much harder than owners ever would, because at the end of the day, they don't have to foot the repair bill. This time, however, it's personal.
That's because we—or rather I—will be holding the pink slip for this particular car, and it's not exactly fresh off the showroom floor. Should the engine happen to expire (always a possibility), or the transmission develop a nasty grind (as transmissions sometimes do), or the tires wear themselves into oblivion (highly likely, given my rather bulbous right foot), I'll be the one to pony up the cash for repairs. And lest you think this is just another cheap, weekend warrior story where the car is flogged at a track and sold, this particular ride will, in fact, be my daily driver for the next several months.
The mission, then, is simple: Find a cheap car that has at least some potential for motoring entertainment, bring it back to life, enjoy the hell out of it for a few months, then pass it on to a new owner while making a few extra bucks in the process. To this end, I'll be utilizing an over-inflated level of confidence in my mechanical ability to keep the car on the road, and when (yes when) that should fail, I'll rely upon the resources at my disposal to keep costs at a minimum. This car will see road trips, track events, car shows, and daily commutes to the local watering hole, and with a little luck from the car gods, I'll have a few extra bucks in my pocket when it comes time to part ways.
My search for the ultimate cheap performance ride took me—literally—to just about every corner of Michigan. I spied a clutchless Mazda Miata in Traverse City, a mid-sized V-8 Cadillac Seville at the Straits of Mackinac, a hopelessly thrashed Mazda MX-3 in Lansing, and about 20 other variations of "needs minor work" until settling upon everyone's favorite sleeper-beater, a vintage 1989 Ford Taurus SHO with 156,000 rounds on the ticker. I can already hear the laughter behind the screens, so let me elaborate a bit on this choice.
Having a long-standing relationship with old SHOs, my knowledge base for these cars will significantly help me keep this one on the road. The 220 horsepower, Yamaha-built V-6 engine is a sweetheart of a powerplant with an outstanding reputation for reliability, and though the manual transmission didn't quite live up to the engine's standards, it wasn't a completely horrid box either. The fully independent suspension was actually quite capable for the day; 24mm front and 26mm rear anti-roll bars gave the early SHO a hefty amount of lift-throttle oversteer, so much so that Ford ultimately downsized the bars for the second and third generation cars to follow. And without such safety bits as airbags or anti-lock brakes, the 1989 SHO barely registered 3100 pounds sopping wet.
This particular SHO was the only car I visited that truly lived up to its "minor problems" description. In fact, the old '89 acquitted itself remarkably well on the initial test drive, exhibiting none of the rough running symptoms the owner had described through several email conversations. If anything, it pulled like all of the original 220 horses were still there, and the suspension was, in a word, crisp. Too crisp for a factory setup in fact, and a closer examination underneath revealed the reasons—Eibach springs and Tokico struts at each corner, with a set of aluminum subframe bushings supporting the engine up front. Not a bad way to start a cheap performance car challenge.
Being a Michigan car it came standard with rust, though the underside was comfortably solid. The rotted quarter panel is likely too far gone to be fixed, but the rest of the car shows signs that, at some point in its history, someone went to significant effort to stem the cancer. They even took the time to paint sections of the car a slightly different shade of red, which I suppose is preferable to gaping holes of jagged metal. A pretty car would be nice, but strong underpinnings are what matters most, and whereas many rustbelt cars have holes in the floor and rotted strut towers, this old SHO still has enough backbone to last for years. Having decided it was worthy of the task at hand, I handed over $800, loaded the SHO on a trailer, and retreated to my northern Michigan villa. After a quick wash, wax, and a minor wrenching adventure (which I'll discuss next time, along with more details on the car), the old '89 is already serving its daily driver requirements.
And so the adventure begins. Look for updates on my progress over the coming months, including road tests, repairs, automotive antics, and all the good stuff that only comes from investing your own blood, sweat, and tears into a car, culminating of course with the big sale. Can an old Taurus SHO be a fun ride and a money maker at the same time? Win or lose, pass or fail, you're coming along for the ride.