2020 TC America Schedule Announced, COTA To Kick It Off!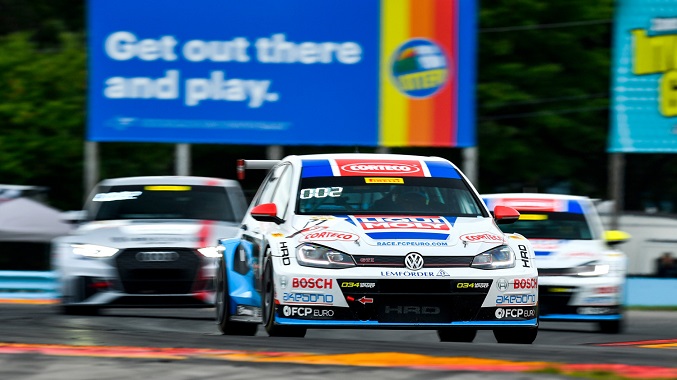 SRO Motorsports America has released its 2020 TC America schedule, and it's looking as action-packed as ever. We're excited for the season opener at our dear COTA in early March (holy cow there's a lot going down in Austin between mid-February and mid-March), followed by a solid mix of tracks all over the country. While we're glad there's a street circuit planned for Round 2 at St. Petersburg, we wish they'd also take to the municipal streets a tad closer to our SoCal home at Long Beach in April. But that's ok: the rest of the schedule, including a triumphant end to the season at Indy, should more than make up for it.
Check out the press release below, what do you think of this year's schedule?
Austin, TX – With the emerging growth of the TC America series in 2019 that saw fields over 45 cars, SRO Motorsports America confirms the TCR, TC and TCA schedules for 2020. The eight-weekend campaign features a mix of America's top road courses, a renowned street circuit and one of the world's most iconic racetracks.
The 2020 campaign opens at America's sleek road course gem, Circuit of the Americas in Austin, Texas. The 5.4-km/3.41-mile 20-turn premier race facility will host the series March 7-8.
What would a TC America schedule be without the inclusion of a good old fashioned 'street fight'? TCR and TCA teams travel to St. Petersburg, Florida to compete as part of the Grand Prix of St. Petersburg, March 14-15.
Series teams and drivers then move from the streets to the bullring at Lakeville, Connecticut's Lime Rock Park, May 8-9. TC America will headline the first-ever Touring Car Festival with an exciting weekend planned for fans.
From one historic road course to another, Virginia International Raceway hosts the series June 6-7 – Paul Newman once described the track as heaven on Earth.
TC America competitors end their mini-summer break with a visit to California's Wine country – a double header weekend is scheduled August 8-9 at Sonoma Raceway – the track has been a staple on the series' schedule since hosting the first ever race over 30 years ago. From the west coast to America's heartland, Elkhart Lake, Wisconsin's Road America, aptly named the National Park of Speed, will host the series August 29-30.
The penultimate race weekend of the season is set for another of America's famous road courses, Upstate New York's Watkins Glen. A driver favorite, the track will host the series September 19-20.
Fittingly the 2020 champions will be crowned at the iconic Brickyard, the world-famous Indianapolis Motor Speedway will host the finale race weekend of the season, October 1-3.